Brow Palette Kit | mybrowdoctor
Services
Dec 22, 2020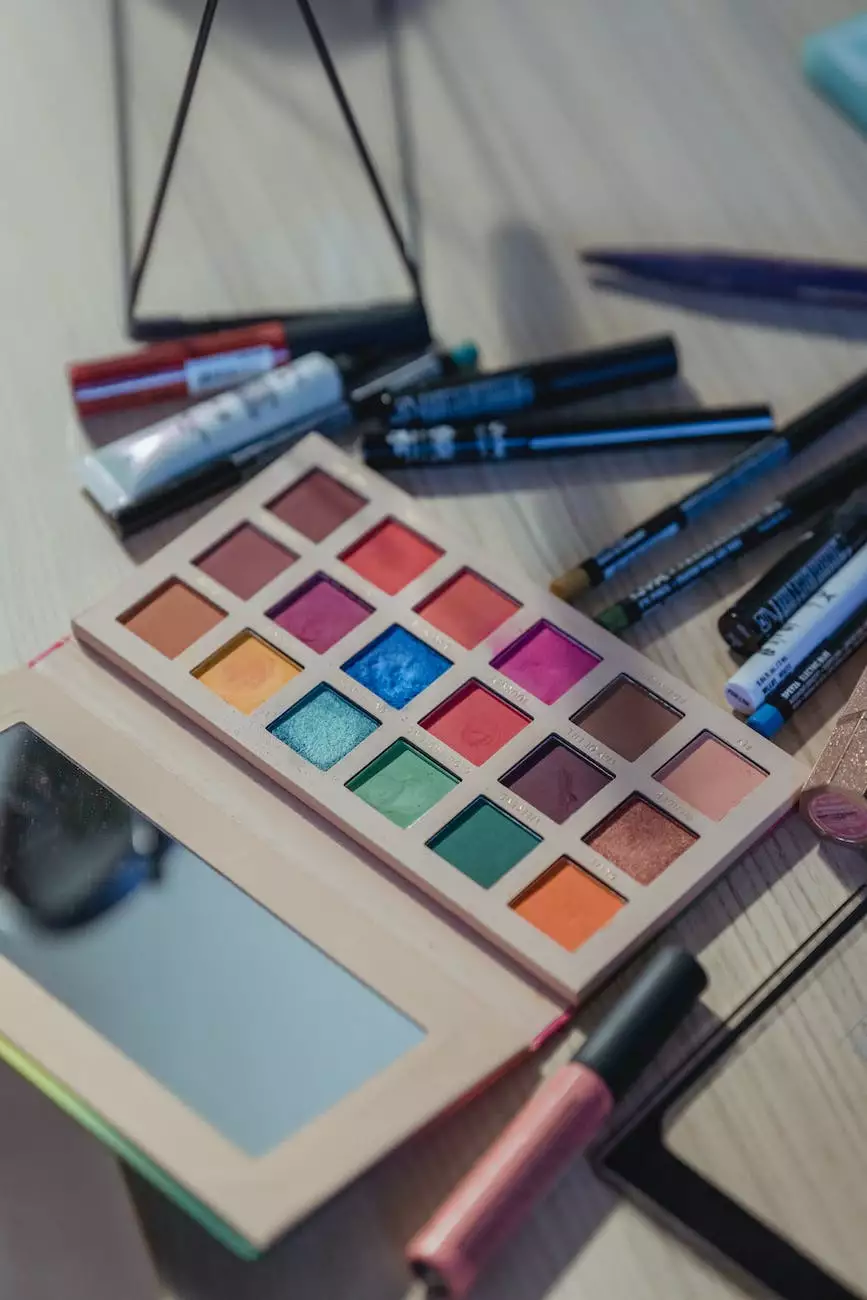 Introducing the Brow Palette Kit for Perfect Brows
Welcome to Be Hair Now, your ultimate destination for all things beauty and hair. We are thrilled to bring you the Brow Palette Kit by mybrowdoctor, the best solution for achieving beautiful blonde brows. Whether you're looking to fill in sparse areas, define your brows, or create a stunning arch, our Brow Palette Kit is your go-to product.
Why Choose the Brow Palette Kit?
When it comes to eyebrow products, it's crucial to find one that offers versatility, convenience, and outstanding results. The Brow Palette Kit checks all these boxes and more. Here's why it stands out from the crowd:
High-Quality Ingredients
We believe that high-quality ingredients are the key to creating a superior brow product. The Brow Palette Kit is made with a blend of premium ingredients that are gentle on the skin, ensuring optimal results without any irritation. Trust us, your brows deserve nothing but the best.
Customizable Shades
Blonde brows come in various shades, and we understand the importance of finding the perfect match. The Brow Palette Kit offers a range of customizable shades, allowing you to achieve the ideal color and depth for your brows. Say goodbye to one-size-fits-all solutions and embrace the personalized approach.
Easy to Use
We believe that achieving beautiful brows shouldn't be a complicated process. The Brow Palette Kit is designed with ease of use in mind. The included tools and step-by-step instructions make it simple for both beginners and professionals to create flawless brows. Get ready to elevate your brow game effortlessly.
Long-Lasting Results
Our Brow Palette Kit is specially formulated to provide long-lasting results. The rich, creamy formula ensures smooth application and excellent color payoff. Whether you're heading to a special occasion or need all-day perfection, the Brow Palette Kit has got you covered, guaranteeing brows that stay in place and look fabulous throughout the day.
How to Use the Brow Palette Kit
Using the Brow Palette Kit is a breeze. Follow these simple steps to achieve flawless brows:
Step 1: Prep
Start by ensuring your brows are clean and free of any oils or makeup residues. Use an eyebrow brush or spoolie to groom your brows into place.
Step 2: Choose Your Shade
Identify the shade that best matches your blonde brows. The Brow Palette Kit provides a range of shades to choose from, ensuring you find the perfect match.
Step 3: Fill and Define
Using an angled brush, dip it into the desired brow shade and lightly outline your brows. Then, fill them in with small, hair-like strokes for a natural and defined look. Blend using a spoolie brush for a seamless finish.
Step 4: Set
Lock in your brow look by applying a clear brow gel or wax. This ensures your brows stay in place throughout the day and adds an extra touch of polish to your final look.
Shop the Brow Palette Kit
Ready to transform your brows? Shop the Brow Palette Kit now and get ready to experience the ultimate brow transformation. Visit our website to explore our full range of beauty products and discover why Be Hair Now is the go-to destination for all your beauty needs.
Conclusion
Say goodbye to lackluster brows and hello to perfectly defined blonde brows with the Brow Palette Kit by mybrowdoctor. This versatile and easy-to-use kit ensures flawless results, long-lasting wear, and a customizable approach to match your unique brow needs. Shop now and embrace the power of beautiful brows with Be Hair Now.