Gift Card - KT Nails & Spa
Aug 8, 2023
Services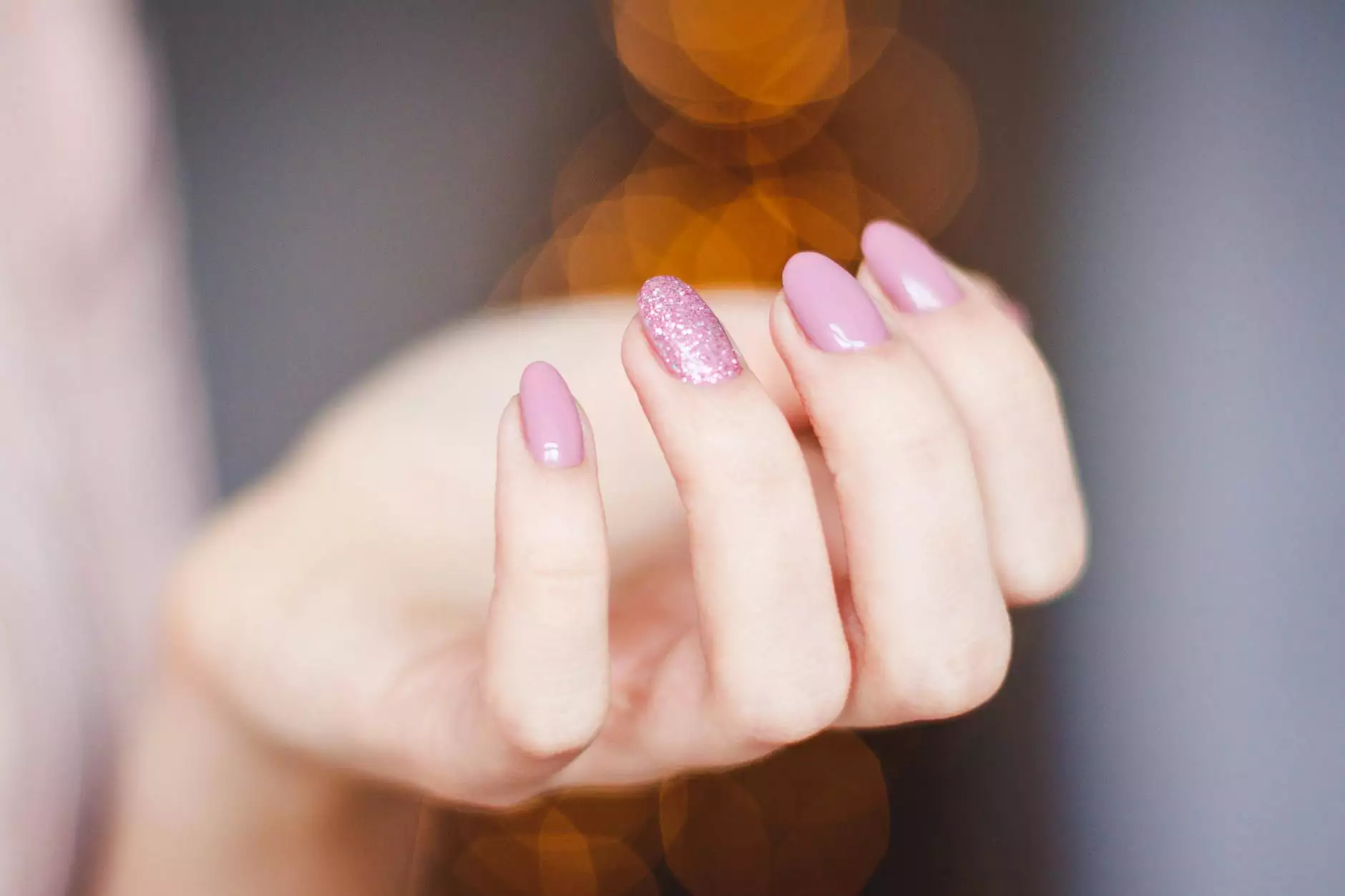 The Perfect Gift for Any Occasion
Have you ever struggled to find the perfect gift for your loved ones? Look no further! Be Hair Now Salon offers exquisite gift cards that can be redeemed at KT Nails & Spa. Whether it's a birthday, anniversary, holiday, or just to show someone you care, our gift cards are the ideal present to treat your special someone to a luxurious pampering experience.
Why Choose Our Gift Cards?
At Be Hair Now, we understand that every individual is unique and deserves a personalized experience. Our gift cards allow the recipient to choose from a wide range of services offered at KT Nails & Spa. From manicures and pedicures to relaxing spa treatments, our gift cards give them the freedom to indulge in their desired beauty and wellness services, tailored to their preferences.
Unparalleled Luxury at KT Nails & Spa
KT Nails & Spa, a part of the Be Hair Now Salon group, is renowned for its luxurious ambiance and top-notch services. As soon as you step into our salon, you'll be greeted by our friendly staff and treated like royalty. Our team of highly skilled professionals is dedicated to providing exceptional beauty treatments that will leave you feeling rejuvenated and refreshed.
How to Purchase
Purchasing a gift card from us is quick and hassle-free. Simply visit our website at http://behairnowsalon.com/giftcards and follow the instructions to choose the desired amount for your gift card. You can personalize it with a thoughtful message to make it even more special. Once purchased, the gift card can be sent directly to your loved one's email address or printed for hand delivery. The choice is yours!
The Perfect Gift for Everyone
Our gift cards are suitable for anyone and everyone who deserves a little self-care and pampering. From busy working professionals to stay-at-home parents, our services are designed to cater to the needs of women from all walks of life. By gifting a Be Hair Now Salon gift card, you're giving them the chance to escape from their daily routine and indulge in some well-deserved 'me time.'
Benefits of Our Gift Cards
Flexibility: Our gift cards can be used at any time that suits the recipient's schedule.
Wide Range of Services: From luxurious manicures and pedicures to relaxing spa treatments, there is something for everyone at KT Nails & Spa.
High-Quality Products: We use only the finest products to ensure a premium experience for every customer.
Expert Staff: Our team consists of highly trained professionals dedicated to delivering outstanding service.
Convenience: Purchasing and sending our gift cards can be done online, saving you time and effort.
Personalization: Customize your gift card with a personal message to make it extra special.
Redeeming a Gift Card
Redeeming a gift card is simple! The recipient can visit KT Nails & Spa and present the electronic or printed gift card to our friendly staff. They can then choose from our menu of services and enjoy a relaxing and rejuvenating experience. Our team will take care of the rest, ensuring that their visit is nothing short of exceptional from start to finish.
Spread Joy with Be Hair Now Gift Cards
Don't stress over finding the perfect gift. Choose Be Hair Now Salon's gift cards and treat your loved ones to a memorable experience at KT Nails & Spa. Let them unwind, recharge, and indulge in self-care like never before. Purchase a gift card today and make someone's day truly special!
Get in Touch
If you have any questions or need assistance regarding our gift cards or any of our services, please feel free to contact us. Our dedicated customer support team is here to help you in any way we can. Don't wait - give the gift of relaxation and beauty with Be Hair Now Salon's gift cards!