Lactic Acid Treatment - Enhance Your Hair's Health with Be Hair Now Salon
Oct 9, 2020
Services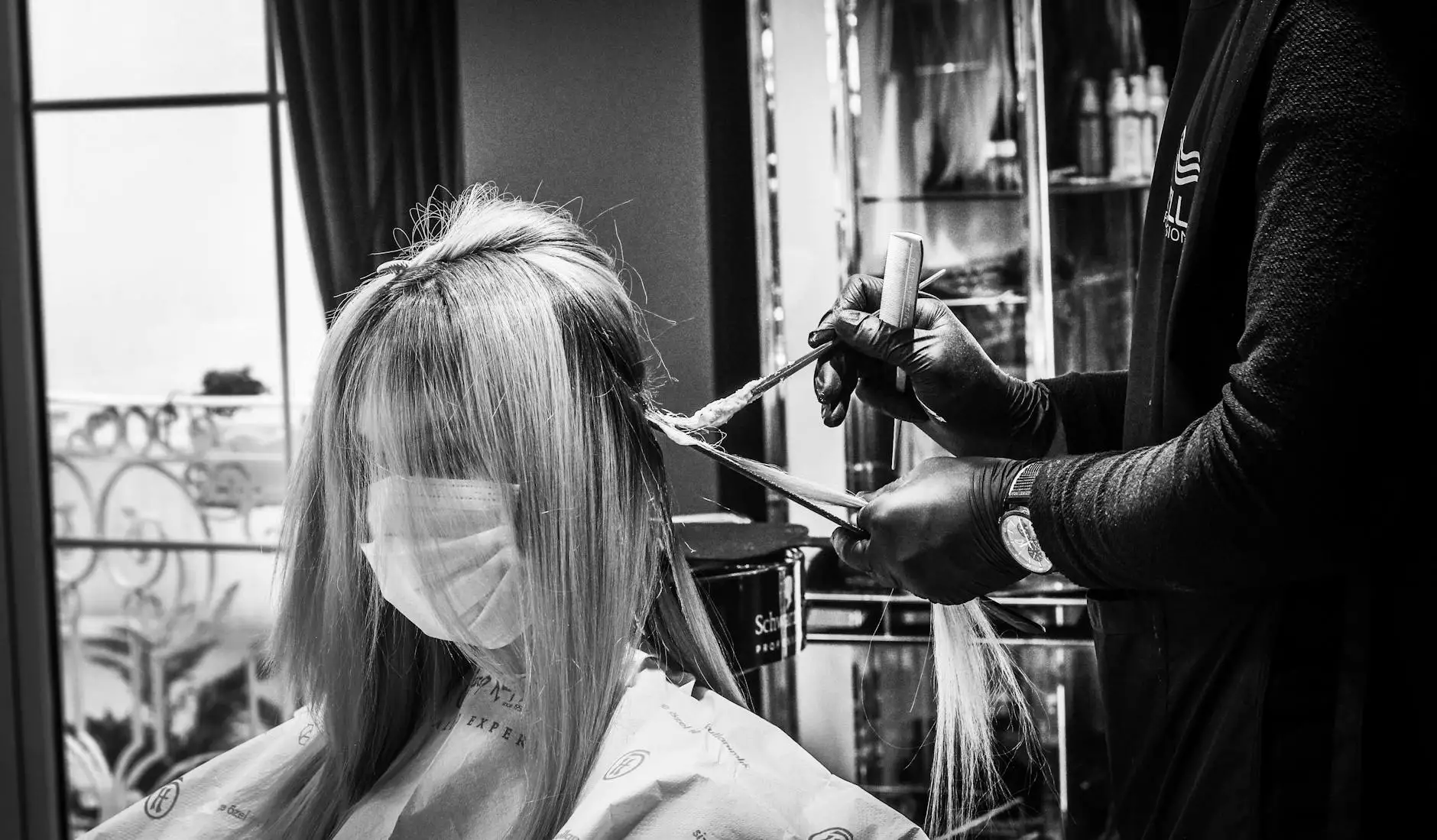 Welcome to Be Hair Now Salon, your ultimate destination for all your haircare needs. As a leading salon in the field of women's health, we take pride in offering high-quality treatments designed to help you achieve beautiful, radiant and healthy hair. One of our popular treatments is the Lactic Acid Treatment, a powerful solution that can drastically improve your hair's overall health and appearance.
What is Lactic Acid Treatment?
Lactic Acid Treatment is a widely recognized haircare procedure known for its rejuvenating and restorative benefits. It involves the application of a unique formulation containing lactic acid, which is a gentle yet effective alpha hydroxy acid (AHA). This treatment is suitable for all hair types and works wonders in transforming dull and damaged hair into locks that are vibrant, hydrated, and full of life.
The Benefits of Lactic Acid Treatment
This innovative treatment offers a plethora of benefits that can improve the condition of your hair. Let's take a closer look at some of the advantages:
1. Deeply Nourishes
Lactic acid penetrates deep into the hair shaft, providing essential nutrients and moisture. It helps to replenish dry and brittle hair, making it softer, more flexible, and less prone to breakage.
2. Restores Shine
Over time, exposure to environmental factors and harsh styling products can strip away the natural shine of your hair. Lactic Acid Treatment restores the luster and vitality to your hair, leaving it looking glossy and radiant.
3. Smooths and Softens
If you struggle with frizzy or unruly hair, Lactic Acid Treatment can be a game-changer. It helps to tame frizz, smoothes out rough cuticles, and makes your hair more manageable. Say goodbye to flyaways and hello to silky, touchable locks!
4. Repairs Damage
Whether your hair is damaged from heat styling, chemical treatments, or environmental stressors, Lactic Acid Treatment can help reverse the damage. It repairs and strengthens the hair structure, promoting healthier hair growth.
5. Improves Scalp Health
Healthy hair begins with a healthy scalp. Lactic Acid Treatment is known for its exfoliating properties, which remove dead skin cells and product buildup from your scalp. This exfoliation encourages better hair growth and reduces scalp issues such as dandruff or itchiness.
Why Choose Be Hair Now Salon?
At Be Hair Now Salon, we go above and beyond to deliver exceptional haircare experiences to our clients. Here are a few reasons why you should choose us for your Lactic Acid Treatment:
1. Expertise and Professionalism
Our team of highly skilled hairstylists are experienced in administering Lactic Acid Treatment. With their expertise and attention to detail, you can trust that your hair is in good hands.
2. Premium Products
We only use top-quality hair products at Be Hair Now Salon. Our Lactic Acid Treatment utilizes premium formulations that deliver optimal results without compromising the health of your hair.
3. Personalized Approach
We understand that every individual's hair is unique, which is why we take a personalized approach for Lactic Acid Treatment. Our hairstylists assess your hair condition and tailor the treatment to address your specific needs and concerns.
4. Relaxing Atmosphere
Indulge in a serene and soothing ambiance during your Lactic Acid Treatment at Be Hair Now Salon. We strive to create an environment where you can unwind, relax, and enjoy the pampering experience.
5. Outstanding Customer Service
Your satisfaction is our priority. Our friendly and attentive staff is dedicated to providing exceptional customer service, ensuring that your visit to Be Hair Now Salon is a memorable one.
Book Your Lactic Acid Treatment at Be Hair Now Salon
Revitalize your hair and unveil its true potential with our Lactic Acid Treatment. Schedule an appointment with Be Hair Now Salon today and let our expert hairstylists work their magic. We guarantee that you'll leave our salon feeling confident, rejuvenated, and with hair that you'll love.