WHAT MAKES A GOOD EYELASH EXTENSION TECHNICIAN?
Jul 7, 2022
Blog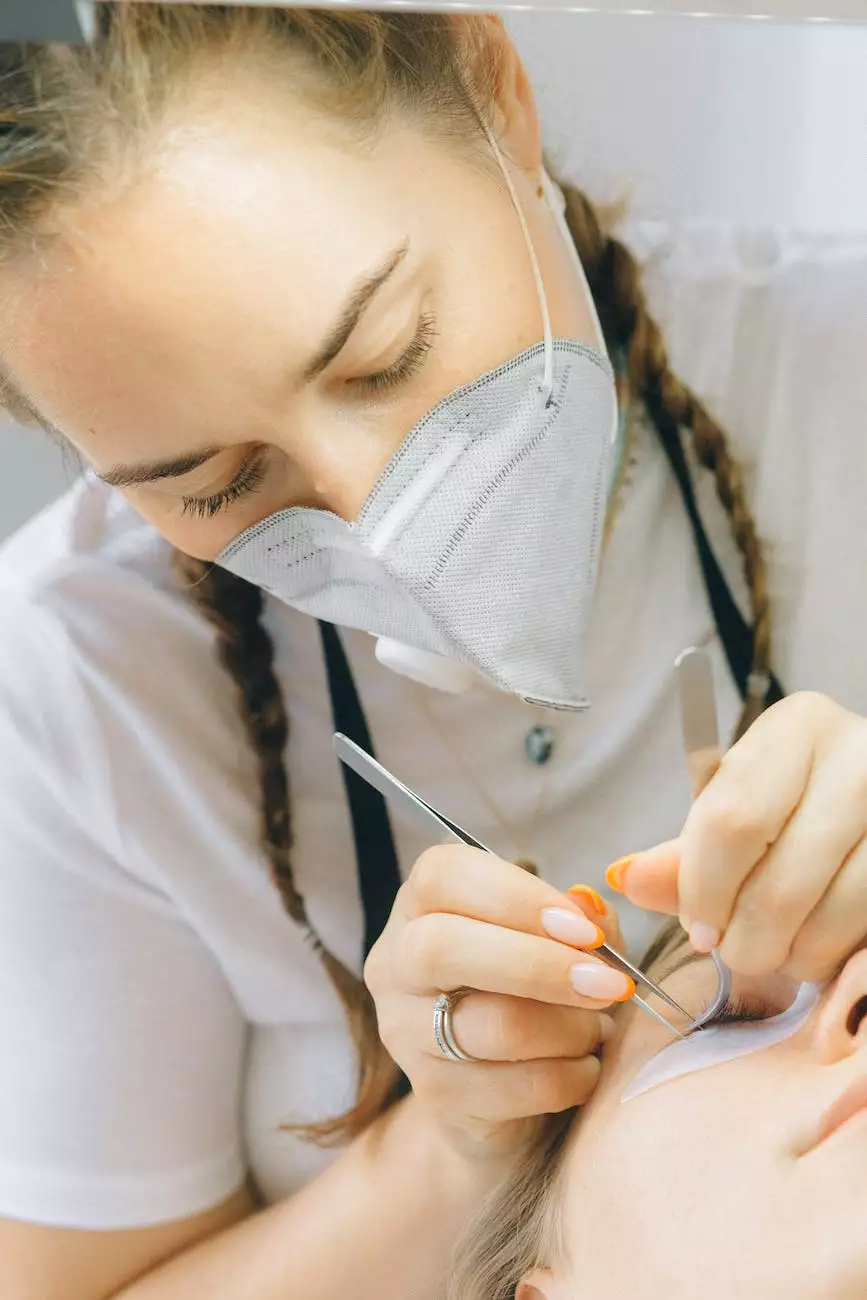 Introduction
Welcome to Be Hair Now, a leading beauty salon specializing in eyelash extensions. Our team of highly skilled technicians takes pride in delivering exceptional eyelash extension services. In this article, we will explore the qualities that make a good eyelash extension technician, ensuring optimal results and client satisfaction.
Extensive Expertise
When seeking a good eyelash extension technician, it's crucial to consider their level of expertise. At Be Hair Now, our technicians undergo rigorous training and certification programs to master the art of eyelash extensions. With years of experience, their knowledge and skillset guarantee precision and attention to detail in every lash application.
Customized Consultation
We believe that understanding our clients' unique needs is paramount. A good eyelash extension technician at Be Hair Now conducts a thorough consultation to determine the most suitable length, curl, and thickness of the lashes. This personalized approach ensures that each client receives a set of extensions that complements their natural features and meets their desired look.
Hygiene and Safety
At Be Hair Now, the well-being of our clients is of utmost importance. A good eyelash extension technician maintains a high level of hygiene and follows strict safety protocols throughout the application process. We use sterile tools, disposable lash applicators, and adhere to industry standards to prevent any potential risks or infections.
Premium Quality Products
To achieve stunning and long-lasting results, a good eyelash extension technician uses only premium quality products. At Be Hair Now, we exclusively offer top-of-the-line lashes that are lightweight, comfortable, and crafted from high-quality materials. Our technicians select lashes that blend seamlessly with your natural lashes, enhancing your overall look.
Attention to Detail
The difference between an average lash technician and a good one lies in their attention to detail. Our technicians at Be Hair Now possess a sharp eye for detail, ensuring precise placement, uniformity, and symmetry. Every lash is meticulously applied to create a natural and flawless appearance, enhancing the beauty of your eyes.
Client Care and Aftercare
A good eyelash extension technician not only focuses on the application process but also provides expert guidance for maintaining the longevity of your lash extensions. At Be Hair Now, we offer comprehensive aftercare instructions to ensure your lashes remain healthy and beautiful. Our technicians are always available to answer any questions or address concerns even after your appointment.
Client Testimonials
Don't just take our word for it. Listen to what our satisfied clients have to say about our exceptional eyelash extension services:
"I've been to several lash technicians in the past, but Be Hair Now takes the top spot. The attention to detail and the quality of their lashes are unmatched." - Sarah
"I'm in love with my lash extensions from Be Hair Now. The technician understood exactly what I wanted, and the outcome exceeded my expectations." - Emily
"The professionalism and skill of the technicians at Be Hair Now are impressive. I highly recommend their services to anyone looking for perfect lashes." - Jessica
Conclusion
Choosing a good eyelash extension technician is vital for achieving your desired lash look. At Be Hair Now, our highly proficient team, premium products, attention to detail, and exceptional client care make us the go-to salon for flawless lash extensions. Book an appointment with us today and experience the difference firsthand.