SPIRAL CURLS LOCS STYLES - Be Hair Now Salon
Jun 2, 2023
Services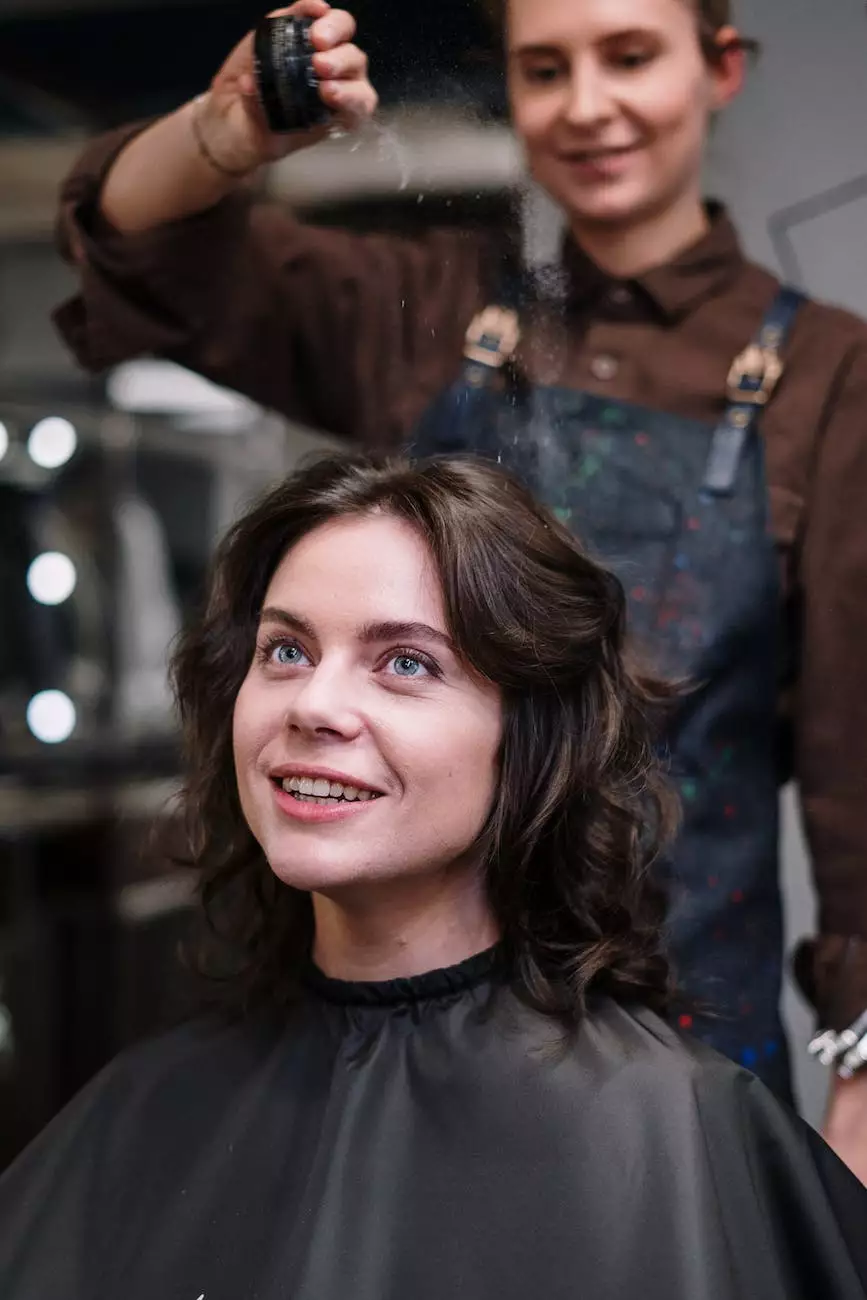 Introduction
Welcome to Be Hair Now Salon, your ultimate destination for spiral curls and loc styles. With years of experience in the industry, our team of expert stylists is dedicated to providing exceptional hair services that complement your personal style and elevate your confidence. Whether you are looking to embrace the natural beauty of your curls or explore the versatility of locs, we have the expertise to create stunning and unique hairstyles that are tailored to your preferences.
Why Choose Spiral Curls and Locs Styles?
Spiral curls and locs styles offer a multitude of benefits that make them a popular choice among women. These hairstyles not only enhance your natural beauty but also provide versatility, longevity, and easy maintenance. Spiral curls create graceful, defined curls that can completely transform your look, while locs offer a unique blend of strength, individuality, and low maintenance. At Be Hair Now Salon, we strive to help you embrace these hairstyles and discover the joy of flaunting your individuality.
Our Expert Techniques
At Be Hair Now Salon, our stylists utilize a variety of specialized techniques to create the perfect spiral curls and locs styles for you. Through meticulous attention to detail and a deep understanding of hair textures, we ensure that your chosen hairstyle not only complements your face shape but also enhances your overall appearance. From precision cutting and shaping to strategic placement of curls or locs, our experts are skilled in creating stunning looks that are both natural-looking and long-lasting.
Services Offered
We offer a range of services to cater to all your spiral curls and locs styling needs. Our services include:
1. Spiral Curls Styling
Our stylists are proficient in creating a variety of spiral curls using both traditional and modern techniques. Whether you desire loose, romantic curls or tight, defined spirals, we can customize the curl pattern and create the perfect look for you. We use high-quality products and tools to ensure long-lasting results that will turn heads wherever you go.
2. Locs Styling
Locs are a versatile and trendy option for those who want a unique and low-maintenance hairstyle. Our stylists have extensive experience in creating, maintaining, and styling locs of various lengths and thicknesses. From freeform to interlocked locs, we can help you achieve a look that represents your individuality and fits your lifestyle.
3. Spiral Curls and Locs Combination Styles
If you want to experiment with the fusion of spiral curls and locs, our stylists can create stunning combination styles that incorporate the best of both worlds. This allows you to express your creativity and embrace a look that is truly one-of-a-kind.
Our Commitment to Quality
At Be Hair Now Salon, we prioritize the overall health and well-being of your hair. Our stylists are trained to provide services that are gentle, nourishing, and tailored to your unique hair type and needs. We use high-quality, salon-grade products that are free from harsh chemicals, ensuring that your hair remains healthy, vibrant, and damage-free.
Visit Be Hair Now Salon Today
Ready to embark on your spiral curls or locs journey? Visit Be Hair Now Salon today and let our expert stylists transform your hair into a work of art. Our friendly team is committed to providing a comfortable and welcoming atmosphere, ensuring that your salon experience is nothing short of exceptional. Experience the Be Hair Now difference and discover your true hair potential.
Note: Please remember to schedule an appointment in advance to ensure availability.
Tags:
spiral curls locs styles
spiral curls
locs styles
hair transformation
natural beauty
versatility
low maintenance
styling techniques
precision cutting
curl patterns
high-quality products
salon-grade
healthy hair
salon experience