ALL TYPES OF HAIR TEXTURES
Aug 8, 2018
Services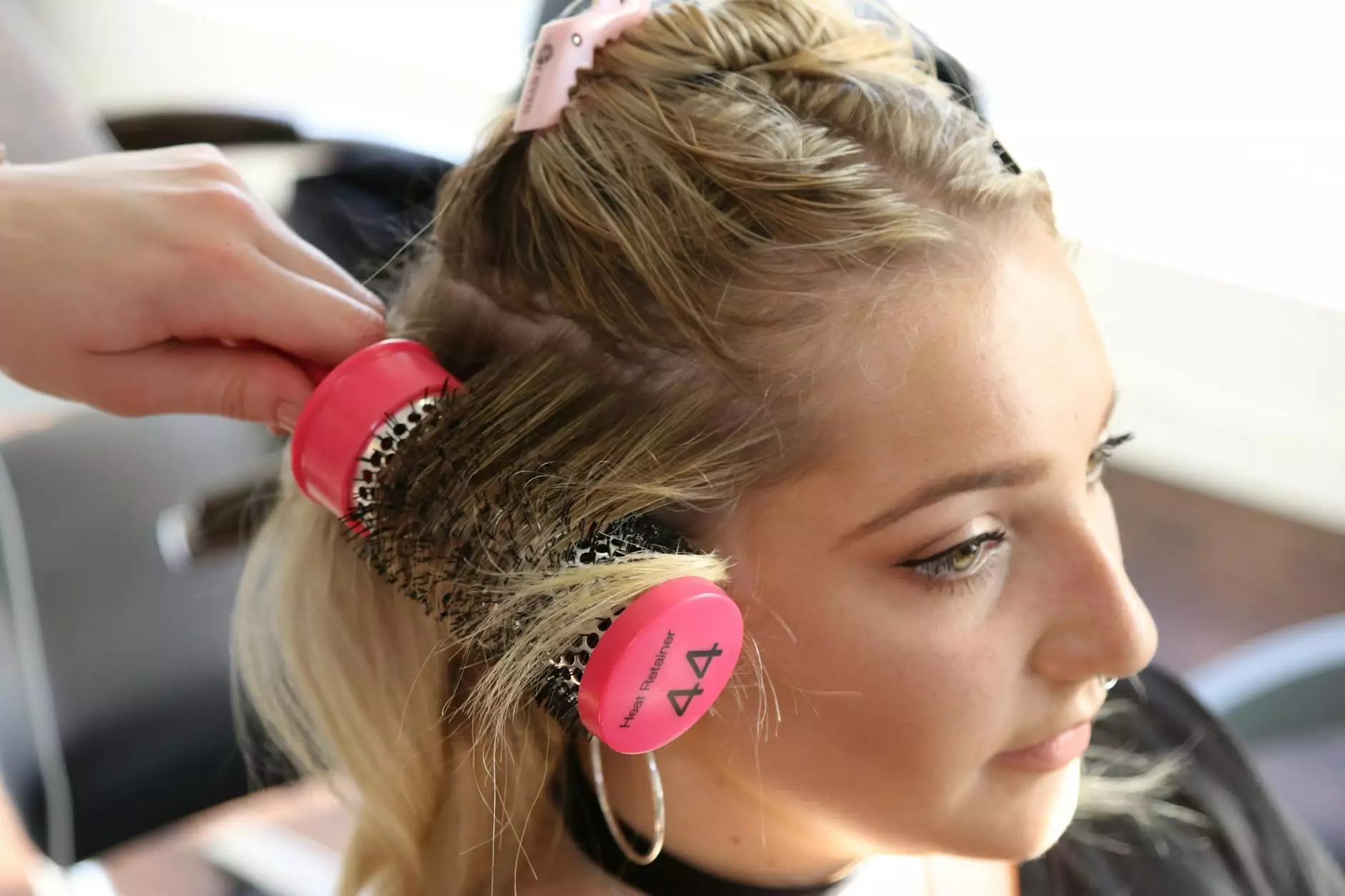 Welcome to Be Hair Now Salon, your ultimate guide to understanding and embracing all types of hair textures. In this comprehensive guide, we will take you through the journey of discovering your unique hair type, how to care for it, and how to style it effortlessly. Whether you have straight, wavy, curly, or tightly coiled hair, we have you covered!
The Beauty of Diversity
At Be Hair Now, we celebrate diversity and believe that every individual's hair texture is unique and beautiful in its own way. From soft and silky straight hair to luscious curls and coils, each hair type has its own charm. We aim to empower and educate individuals about their hair, enabling them to embrace their natural texture and feel confident in their own skin.
Understanding Hair Types
Before we dive into the specific hair types, let's first understand the general classifications. There are four main categories commonly used to describe hair textures:
Straight Hair: This hair type has a naturally straight pattern without any visible curls or waves. It can vary from fine and thin to thick and coarse.
Wavy Hair: Wavy hair has loose, flowing S-shaped waves. It falls between straight and curly hair and has a beautiful natural texture.
Curly Hair: Curly hair forms spirals or coils and can range from loose curls to tight corkscrew curls. It often has a lot of volume and requires special care.
Coily Hair: Coily hair, also known as kinky or afro-textured hair, has tight, springy curls that form intricate patterns. It is the most delicate and prone to dryness.
Now, let's take a closer look at each hair type and learn more about how to care for and style them:
Straight Hair
Straight hair is characterized by its sleek and smooth texture. It tends to be reflective and shiny, giving individuals a polished and elegant look. To maintain the health and beauty of straight hair, it is essential to follow a proper hair care routine.
Start with a gentle shampoo and conditioner specifically designed for straight hair. Avoid heavy, oil-based products that can weigh down your hair. Instead, opt for lightweight styling products that enhance shine and protect against heat damage.
When it comes to styling straight hair, options are endless. You can leave it down for a sleek and sophisticated look, create voluminous blowouts, or experiment with different updos and braids for special occasions. Don't forget to use heat protectant sprays before using hot tools to prevent damage.
Wavy Hair
Wavy hair is versatile and often admired for its natural beachy texture. It strikes the perfect balance between straight and curly hair, creating a laid-back and effortless look. To enhance and maintain your waves, a proper hair care routine is essential.
Use a moisturizing shampoo and conditioner that provides hydration without weighing down your waves. Apply leave-in conditioners or curl enhancing creams to define your waves and combat frizz. Scrunch your hair while it's damp to encourage natural waves and allow it to air dry whenever possible.
Styling wavy hair can involve embracing its natural texture or adding more definition with styling products. Beach waves, loose curls, and textured ponytails are popular choices. Experiment with different techniques like diffusing or using twist-outs for more defined waves.
Curly Hair
Curly hair is vibrant, full of life, and often the center of attention. It ranges from loose, bouncy curls to tight and voluminous ringlets. However, managing curly hair requires a dedicated routine and specific products to prevent frizz and promote defined curls.
Select a sulfate-free shampoo and a rich, moisturizing conditioner to keep your curls hydrated and bouncy. Apply a leave-in conditioner or curl cream to define your curls and combat frizz. Detangle your hair gently with a wide-tooth comb or your fingers and avoid brushing when it's dry to prevent frizz and breakage.
When it comes to styling curly hair, the key is to embrace its natural texture. Scrunching your curls while applying gel or mousse can help enhance their shape and hold. Opt for protective hairstyles like twist-outs or braids to minimize manipulation and reduce frizz. Remember to allow your curly hair to air dry or use a diffuser on a low heat setting to preserve its natural bounce.
Coily Hair
Coily hair has a unique texture and requires extra care to maintain its health and prevent dryness. This hair type ranges from tightly coiled curls to zigzag patterns. It showcases the beautiful diversity of natural hair and allows for stunning, versatile styles.
Start your coily hair routine with a gentle, sulfate-free shampoo and a deep conditioning treatment to provide intense moisture. Follow up with a leave-in conditioner or a hair butter rich in natural oils to seal in moisture and prevent breakage.
When it comes to styling coily hair, protective hairstyles are a popular choice. These include braids, twists, bantu knots, and updos. Experiment with different products like curl creams, butters, and oils to enhance your coils' definition and keep your hair moisturized. Remember to be gentle when detangling and use a wide-tooth comb or your fingers to minimize breakage.
Embrace Your Natural Beauty
At Be Hair Now Salon, we believe that every hair type is unique and beautiful. Embracing your natural hair texture is essential in developing a healthy relationship with your hair. Understanding your hair's needs and providing it with proper care will help it thrive and allow you to embrace your natural beauty.
Remember, it's not about conforming to societal beauty standards; it's about embracing your unique features and feeling confident in your own skin. Love your hair, love yourself!
Discover More with Be Hair Now Salon
Thank you for diving into the world of hair textures with us! We hope this comprehensive guide has shed light on the beauty of all hair types and provided you with valuable insights on how to care for and style your unique hair texture.
At Be Hair Now Salon, we are dedicated to empowering individuals with knowledge and helping them express their truest selves. Explore our website for more helpful guides and tips on hair care, styling, and everything related to women's health. Join our vibrant community and embark on a journey towards embracing your natural beauty!