MALE & FEMALE-UP-DOS
Apr 12, 2018
Services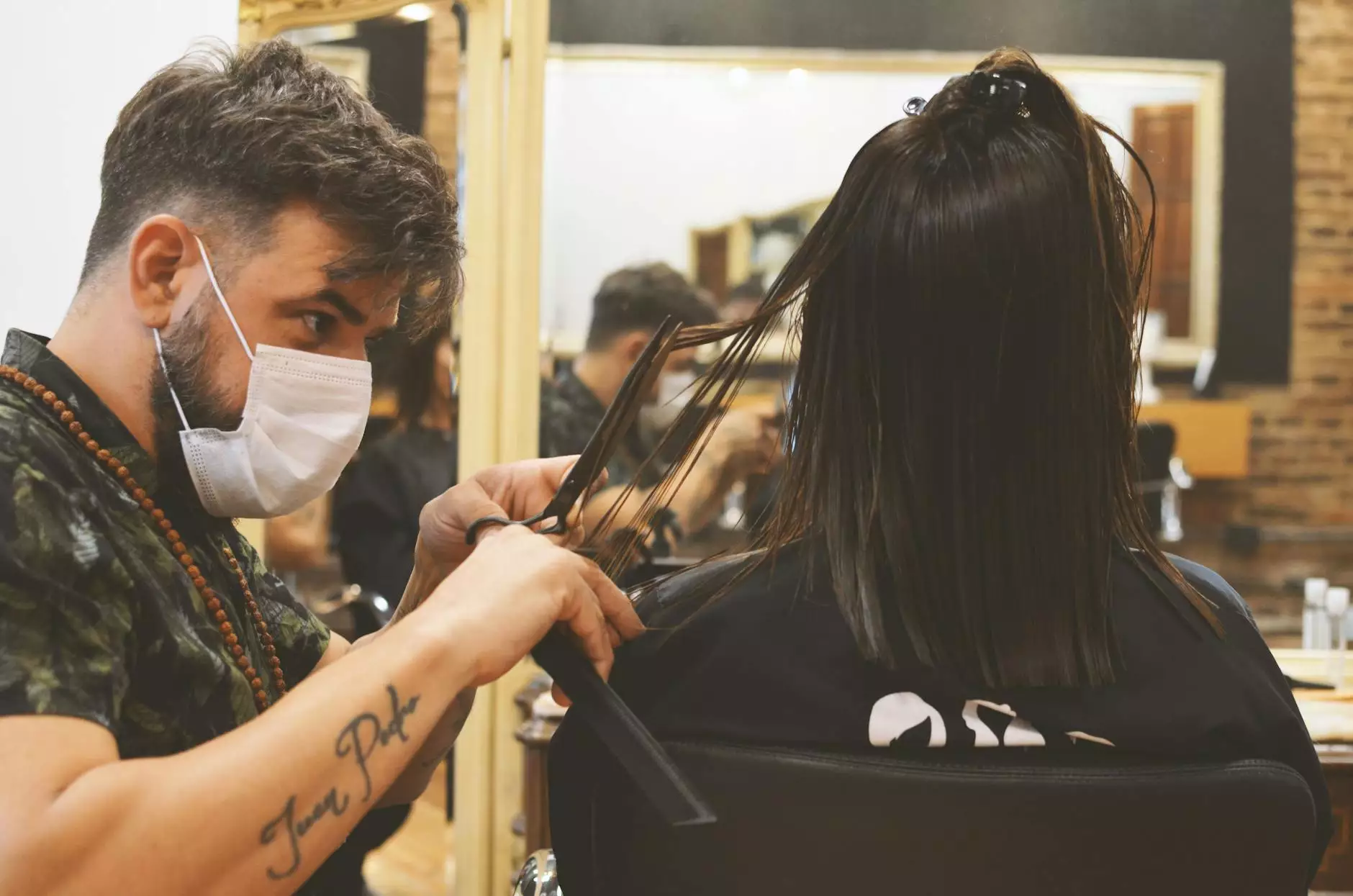 Welcome to Be Hair Now Salon's Male & Female Up-Dos page, where we bring you the latest trends and expert techniques in creating stunning up-dos for both men and women. Our talented team of hairstylists are trained to provide top-notch services, ensuring that you leave our salon feeling confident and ready to turn heads.
Experience Beautiful Up-Dos with Be Hair Now
At Be Hair Now, we understand that up-dos can transform your look and elevate your style for any occasion. Whether you're attending a formal event, getting ready for a special date night, or simply want to add a touch of elegance to your everyday look, our skilled hairstylists will work with you to create the perfect up-do.
We pride ourselves on staying up-to-date with the latest trends and techniques in the hairstyling industry. With our commitment to continuous education and training, you can trust that we will bring out the best in your hair and create a tailored up-do that complements your features and personal style.
Why Choose Be Hair Now?
When it comes to up-dos, it's essential to rely on professionals who are experienced in creating intricate hairstyles. Be Hair Now Salon has built a reputation for excellence, and we strive to exceed our clients' expectations with each service we provide.
Here are some reasons why you should choose Be Hair Now for your male and female up-dos:
Expert Stylists: Our hairstylists are highly trained and skilled in a wide range of up-do styles, ensuring that you receive the best possible service.
Personalized Consultations: We believe that effective communication is the key to achieving your desired up-do. Before we start, we'll have a detailed consultation to understand your vision and discuss any preferences or ideas you may have.
Latest Trends and Techniques: Our team stays updated with the latest trends and techniques in up-dos, ensuring that we can offer you the most stylish and current options.
Quality Products: We only use top-quality hair products and tools, as we believe in delivering exceptional results that last. Our products are designed to nourish and protect your hair, leaving it healthy and vibrant.
Relaxing Atmosphere: At Be Hair Now Salon, we strive to create a comfortable and calming environment where you can unwind and enjoy your up-do experience.
Our Up-Do Services
Whether you're looking for a classic up-do or something more intricate, our hairstylists have the expertise to deliver a variety of stunning styles. We offer a range of up-do services for both men and women, including:
Braided Up-Dos
Half-Up, Half-Down Styles
Messy Buns and Up-Dos
Elegant Chignons
Sleek and Polished Up-Dos
Wedding and Bridal Up-Dos
And more!
During your appointment, our hairstylists will carefully analyze your hair type, texture, and length to determine the most suitable up-do for you. We'll also take into consideration the specific occasion or event you're preparing for, ensuring that your up-do complements your outfit and personal style.
Book Your Up-Do Appointment Today
Ready to experience the artistry of our hairstylists and elevate your style with a stunning up-do? Book your appointment at Be Hair Now Salon today. Our friendly team is here to assist you and make your up-do dreams a reality.
Remember, your hair is your crowning glory, and with the right up-do, you can effortlessly exude confidence and elegance. Trust Be Hair Now to make you look and feel your best. Contact us now to schedule your up-do appointment!