Be Hair Now Salon - E-Gift
Oct 20, 2019
Services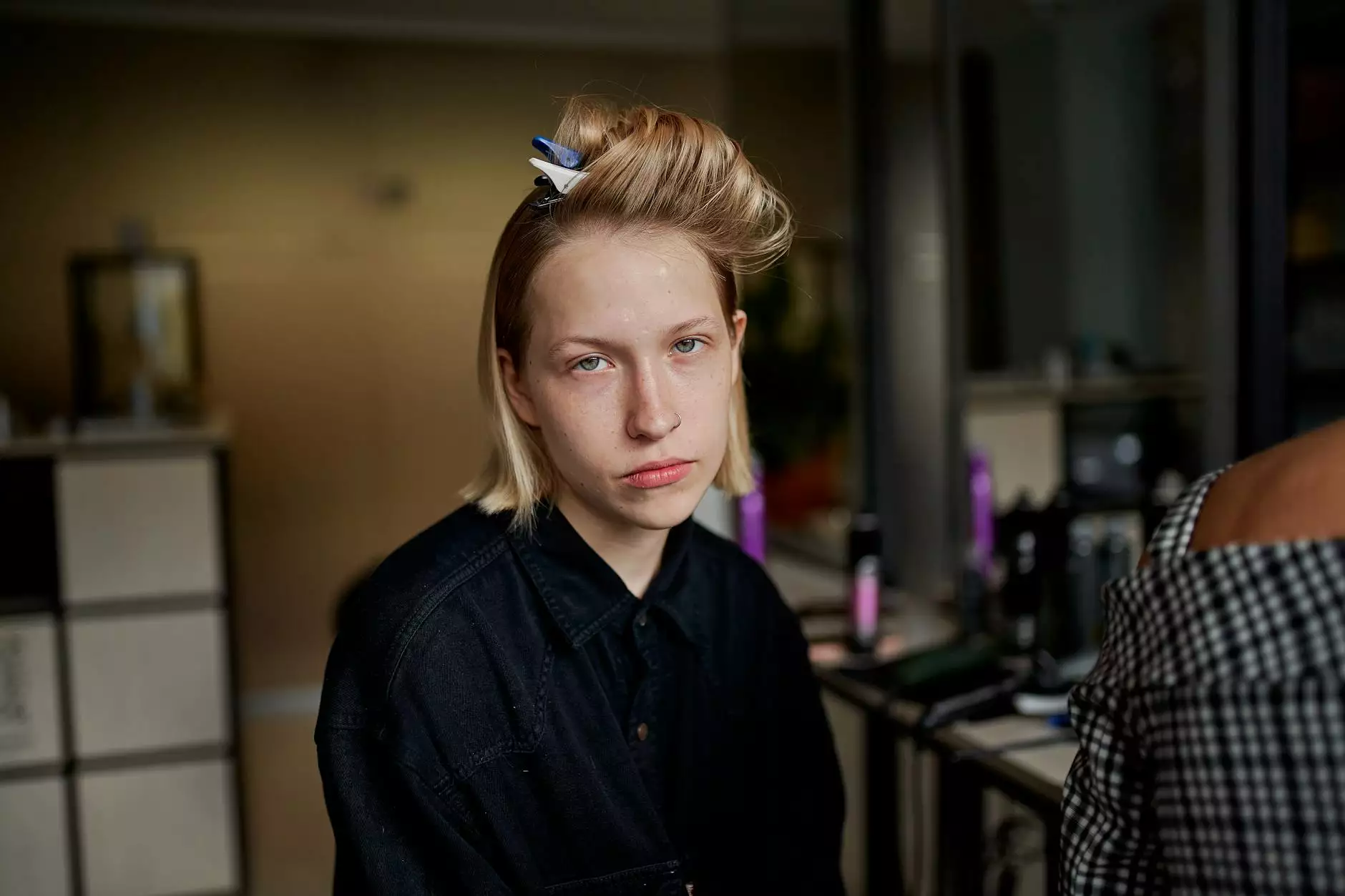 The Perfect Gift for Your Well-Being
Are you searching for the ideal gift that promotes a sense of relaxation, rejuvenation, and overall well-being? Look no further! Be Hair Now Salon presents the perfect solution with our e-gift cards. Whether it's for yourself or a special someone, an e-gift card from Be Hair Now Salon is bound to impress and delight.
Unrivaled Range of Services
With our e-gift cards, you gain access to an extensive range of services designed to cater to your specific needs in the realm of womens health. Our skilled team of professionals, dedicated to providing a luxurious experience, offer a wide array of treatments and services.
1. Hair Styling
Be Hair Now Salon specializes in creating stunning hair transformations. From cuts and coloring to styling and extensions, our talented stylists have the expertise to bring your vision to life. Whether you're aiming for a chic bob, glamorous curls, or a trendy balayage, our team will ensure you leave the salon feeling fabulous.
2. Skincare
Pamper your skin with our top-notch skincare services. We offer a variety of treatments, such as facials, peels, and microdermabrasion, tailored to your unique skin type and concerns. Our experienced estheticians use high-quality products and advanced techniques to help you achieve a healthy, radiant complexion.
3. Nail Care
Your hands and feet deserve special attention, which is why our salon provides exceptional nail care services. Treat yourself to a relaxing manicure or pedicure, and choose from a wide selection of nail polish colors to express your individual style. Our skilled nail technicians ensure that your hands and feet are well-cared for, leaving them feeling nourished and looking beautiful.
4. Massage Therapy
Indulge in pure relaxation with our soothing massage therapy offerings. Whether you prefer a Swedish massage to relieve tension and promote relaxation, a deep tissue massage to target specific muscle groups, or a hot stone massage for ultimate tranquility, our licensed massage therapists will customize the experience to meet your needs.
5. Wellness Treatments
At Be Hair Now Salon, we believe in a holistic approach to well-being. We offer a range of wellness treatments, including aromatherapy, reflexology, and acupuncture, to promote balance and harmony within your body. Our dedicated wellness practitioners are committed to providing a serene environment where you can unwind and revitalize.
Easy and Convenient
Convenience is at the heart of our e-gift card experience. With just a few clicks, you can purchase a personalized e-gift card directly from our website. Choose the desired value, add a thoughtful message, and have it delivered electronically to the recipient's email inbox, avoiding any hassle of physical delivery.
Exquisite Luxury in Womens Health
With Be Hair Now Salon's e-gift cards, you gift an experience that goes beyond the ordinary. Our salon is renowned for its commitment to luxury and excellence in the field of womens health. We strive to create a serene and opulent atmosphere, where every client feels pampered and valued.
Purchase Your E-Gift Card Today
Ready to treat yourself or a loved one to an unforgettable experience? Purchase a Be Hair Now Salon e-gift card today and embark on a journey of luxury and well-being. Visit our website and explore our variety of services and treatments to find the perfect gift.
Experience the Be Hair Now Difference
Be Hair Now Salon stands as a pillar of excellence in the world of womens health. With our e-gift cards, you gain access to the highest quality services and an exceptional level of pampering. Trust us to deliver an experience that exceeds your expectations and leaves you feeling revitalized and radiant.
Invest in Well-Being with Be Hair Now
Discover the power of self-care and rejuvenation. Be Hair Now Salon invites you to invest in your well-being and indulge in our premier services. Explore our website today, purchase an e-gift card, and embark on a transformative journey towards a healthier, more radiant you.